G80 Forged Master Link (A-342)
■ Yellow painted, other colour is available as per request.
■ Working load limit permanently shown on the body.
■ Max proof load is 2.5 times of the working load limited.
■ Min. Breaking strength is 4 times of the W.L.L.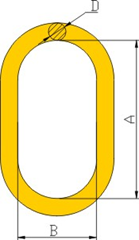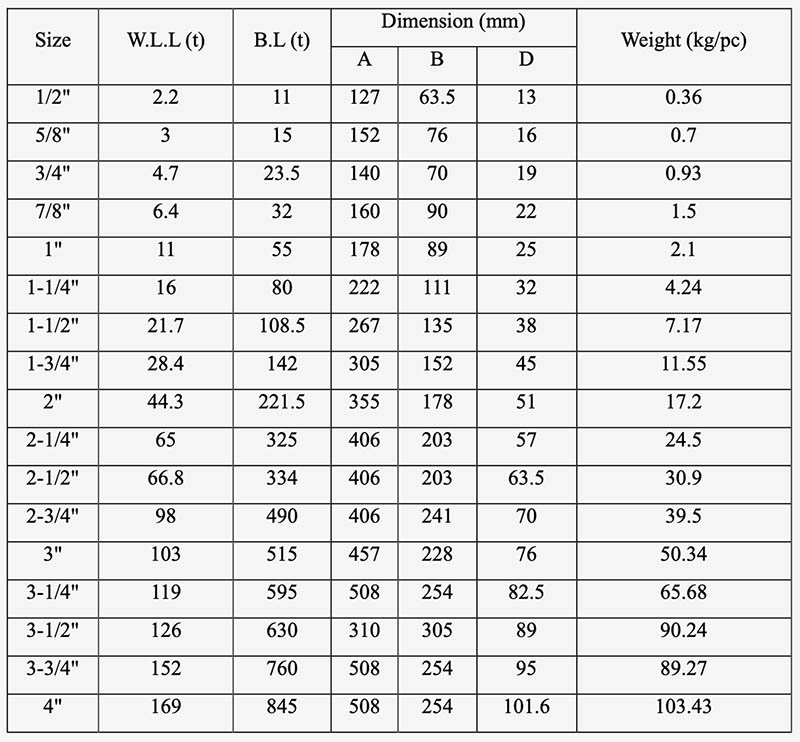 G80 Forged Master Link (A-342) parameters

It is required that the products are regularly inspected and that the inspection should take place in accordance with the safety standards given in the country of use. This is required because the products in use may be affected by wear, misuse, overloading etc. with a consequence of deformation and alteration of the material structure.
Inspection should take place at least every six months and even more frequently when the hooks are used in severe operating conditions.

Related Products:

G80 Forged Master Link Assembly(A-347) G80 Forged Master Link Assembly(A-346) G80 Forged Master Link (A-343) G80 U.S. Type Connecting Link G80 European Type Connecting Link G80 Webbing Sling Connecting Link G80 Forged Swivel Liftingl Eye Bolt G80 Forged Pear Shaped Link G80 Welded D Link G80 Clevis Shortening Clutch G80 Clevis Shortening Clutch G80 Omega Link