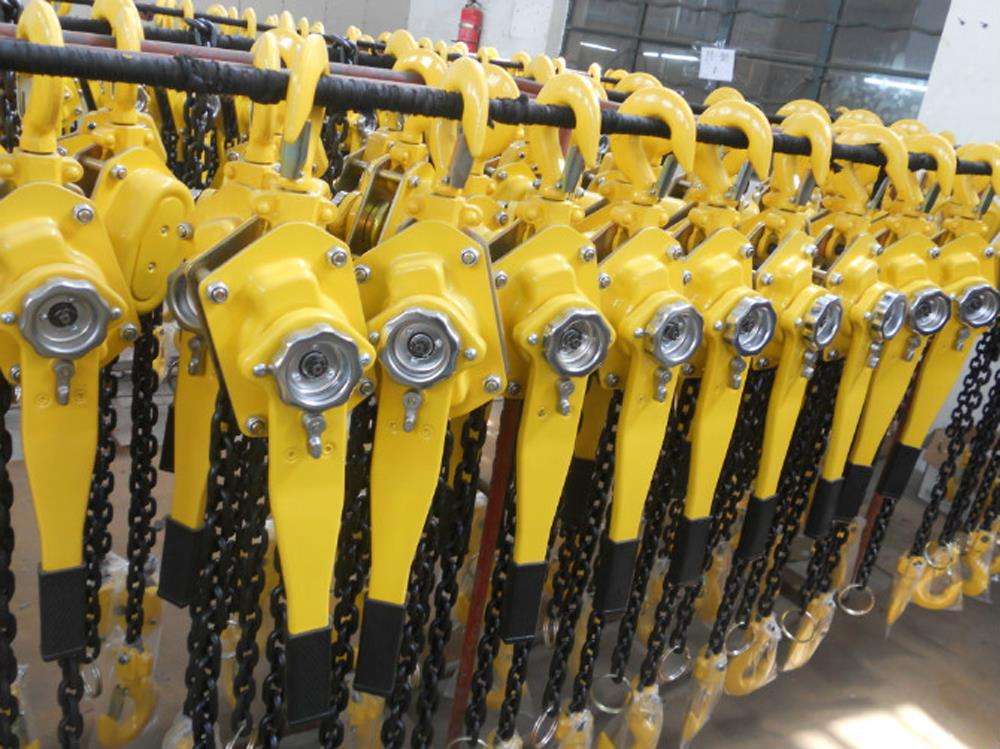 During the use of the lever hoist, with the use of time prolonged, some failures will inevitably occur. So, what to do when the lever hoist can only rise and not fall?

Solution one:
Pull according to the falling direction, the brake pads may not be separated at one time, you need to pull a few more times, do not use brute force, when the hand hoist chain is rolling down, the problem is solved.
Solution two:

During use, in order to prevent the brake from being locked, after the hand hoist is used, pull the hand hoist chain counterclockwise to separate the brake pads.
Solution three:

Open the hand hoist cover, check the ratchet and brake pads, fix the hand hoist sprocket and speed change gear to prevent it from turning, and use a tool to hit the ratchet in a counterclockwise direction to separate the brake pads from the ratchet set and resume normal operation.