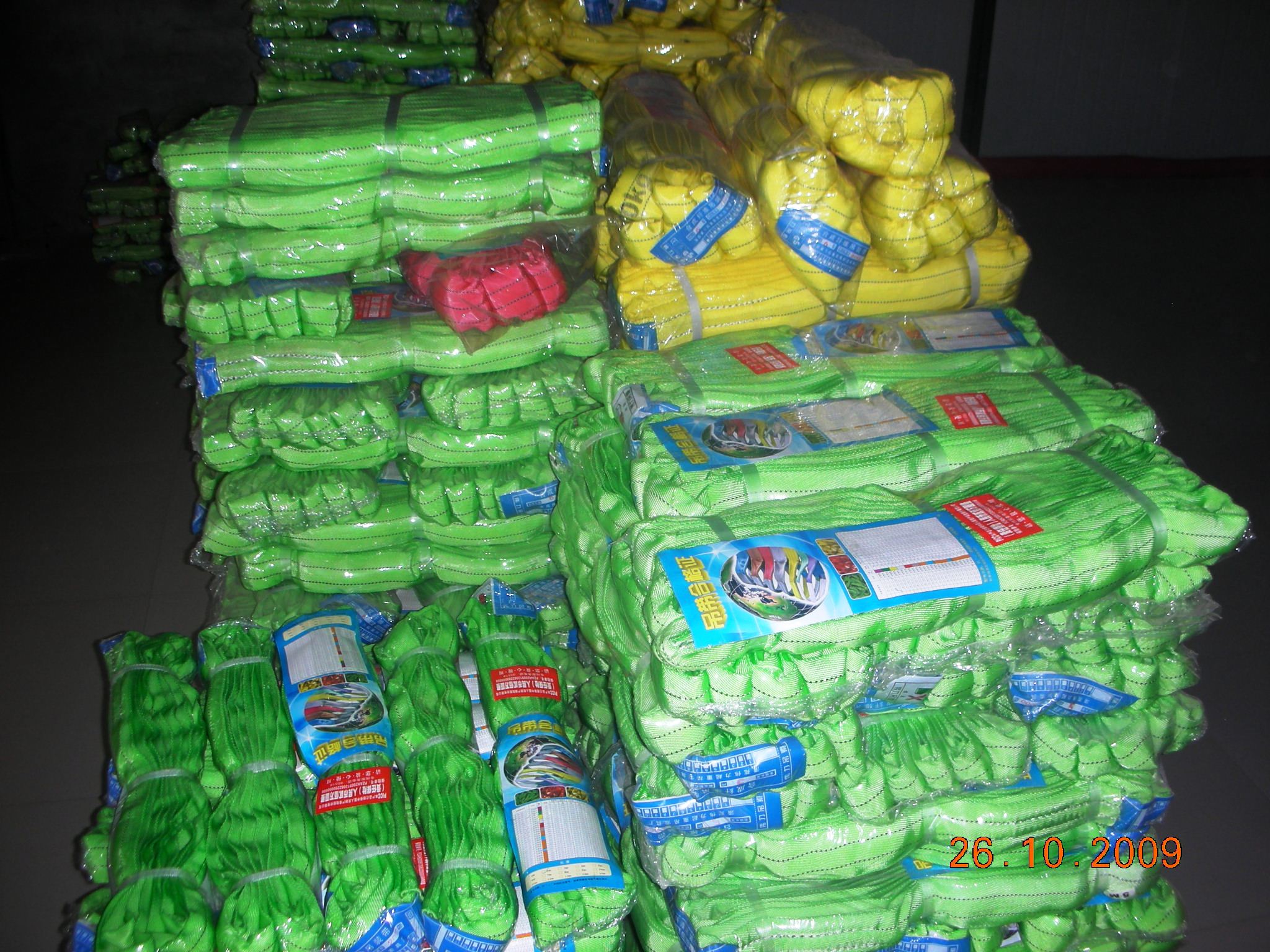 Good storage and maintenance can help us extend the service life of the webbing sling, save costs, and help us use it more conveniently. The preservation of the lifting strap requires our attention from these aspects.
Method 1 Do not expose the webbing sling to outdoor for a long time. The material of the lifting strap itself is made of polyethylene and other materials. Exposure to ultraviolet rays for a long time will damage the lifting strap and cause the lifting strap to become brittle.

Method 2 Do not place the webbing sling in a dark and humid area. If the lifting straps are placed in a humid environment, it is easy to mold and cause deterioration. Therefore, the storage straps should be stored in a clean and dry indoor environment.
Method 3 Don't store the lifting straps in a random way but put the rolls in order. If the lifting strap is very long, arbitrary placement can easily cause the lifting strap to wrap around, and over time will deform the lifting strap, which is also not convenient for our daily use.

Method 4 The storage of the lifting straps should be far away from the environment with corrosive products. We should pay attention to the protection of the lifting straps to avoid the corrosion of the lifting straps due to the volatilization of the chemical substances, which will affect the normal use.