Electric Chain Hoist Product Introduction

The Electric Chain Hoist was developed for handling loads quickly and safely with only one hand. It is based on the lifting unit of the chain hoist and the control unit. Thanks to the control unit which is rigidly connected to the load handling attachment, the operator only needs one hand to operate the hoist and guide the load.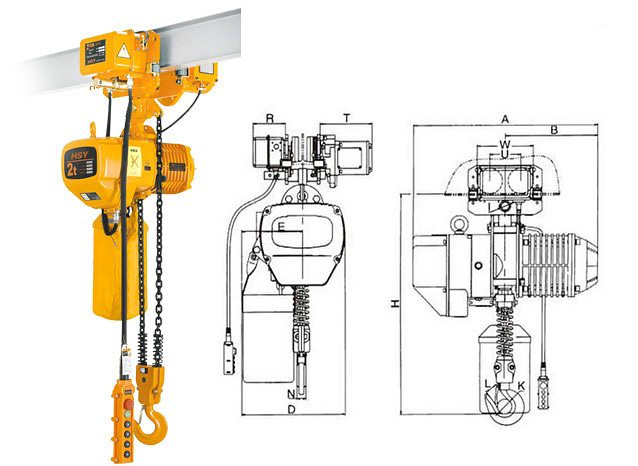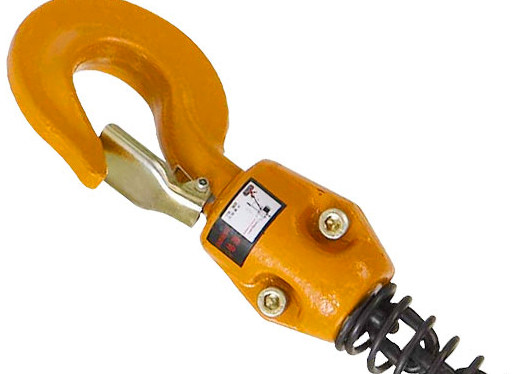 Electric Chain Hoist scope of application


The electric chain hoist consists of a motor, a transmission mechanism, and a sprocket.
The electric chain hoist lifting weight is generally 0.5 to 20 tons, and the lifting height is 3 to 9 meters. The electric chain hoist has a wide range of applications. It is mainly used in major factories, warehouses, wind power generation, logistics, docks, construction, and other industries. Lifting or loading and unloading goods, you can also lift heavy objects to facilitate work or repair large machines. The electric chain hoist is operated by the operator using buttons to follow the ground, and can also be operated in the control room or wired (wireless) remote control. The electric chain hoist can be used for fixed suspension, and can also be used with electric monorail trolley and hand-push/hand-pull monorail trolley.
The characteristics of electric chain hoist: advanced performance structure, small size, lightweight, reliable performance, convenient operation, wide application range, very convenient for lifting heavy objects, loading, and unloading, repairing equipment, and lifting goods. It can also be installed in the air Lift heavy objects on I-beams, curved rails, jib crane rails, and fixed lifting points.
Electric chain hoists are all produced in accordance with international standards. The body has a beautiful appearance, strong and durable. The internal gears are all quenched at high temperatures, which increases the wear resistance and toughness of the gears. It adopts the most advanced international technology, fine workmanship, and tight fit between the gears. There will be no loosening.
Structural characteristics of electric chain hoist: Electric hoist product structure: The machine body is made of high-strength tensile shell or die-cast aluminum shell, precision manufactured by a thin-wall extrusion molding process, small size, lightweight, and high strength. The standard electric chain hoist has an independent gearbox system, the secondary coaxial transmission gear mechanism in the sealed gearbox, and a long-life oil bath lubrication system. The electric hoist powder metallurgy clutch is used as the overload protection device, and the brake adopts the disc type DC electromagnetic field brake, which has large braking torque, stability, speed, and low noise
Tonnage of electric chain hoist: 0.1T 0.25T 0.5T 1T 2T 3T 5T 10T 20T 25T 30T 50T 60T

Our advantage


Reliable product quality;
Prompt delivery;
Wide product coverage;
Factory-direct sales, low prices.

Related Products

CD1 Electric Wire Rope Hoist Mini Electric Hoist 380V KCD Electric Winch Mini Electric Hoist Trolley