CD1 Electric Wire Rope Hoist


Features:

CD/MD series electric hoist is an improvement electric hoist that it can completely resolve the problem of that the electric hoist reaches the up limited position, guide rope device is embrittlement ent cracking, the wire rope is disorder, the reducer is losing oil, the frequent trouble about electric and so on.
Adopting heavy punch to limited the position, it has a simple structure, a reliable movement which can prevent the phenomenon of the electric hoist reaches the limited position that caused by the chock block in gag lever post to slide down, the unreliable movement of the spark out limited position and so many factors.
To prevent the disorder of the guide rope device, also can prevent the phenomenon of the wire rope wind disorder that appeared in the process of going up and going down. It can make sure that under the circumstance lack of hanger hook acting force, the wire rope can pass through the hole in the guide rope device regularly. the guide rope nut use whole to bisection structure, the spring can adjust the degree of tightness automatically, it is endurable.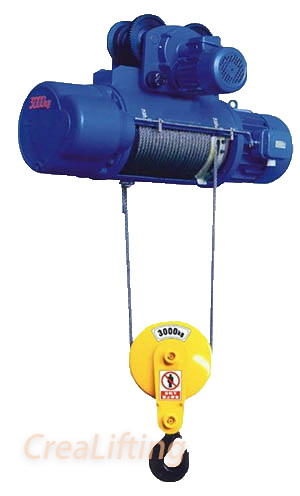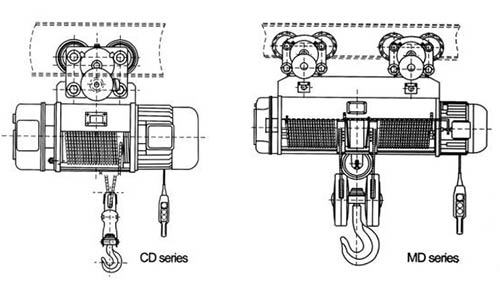 CD1 Type Electric Wire Rope Hoist parameters: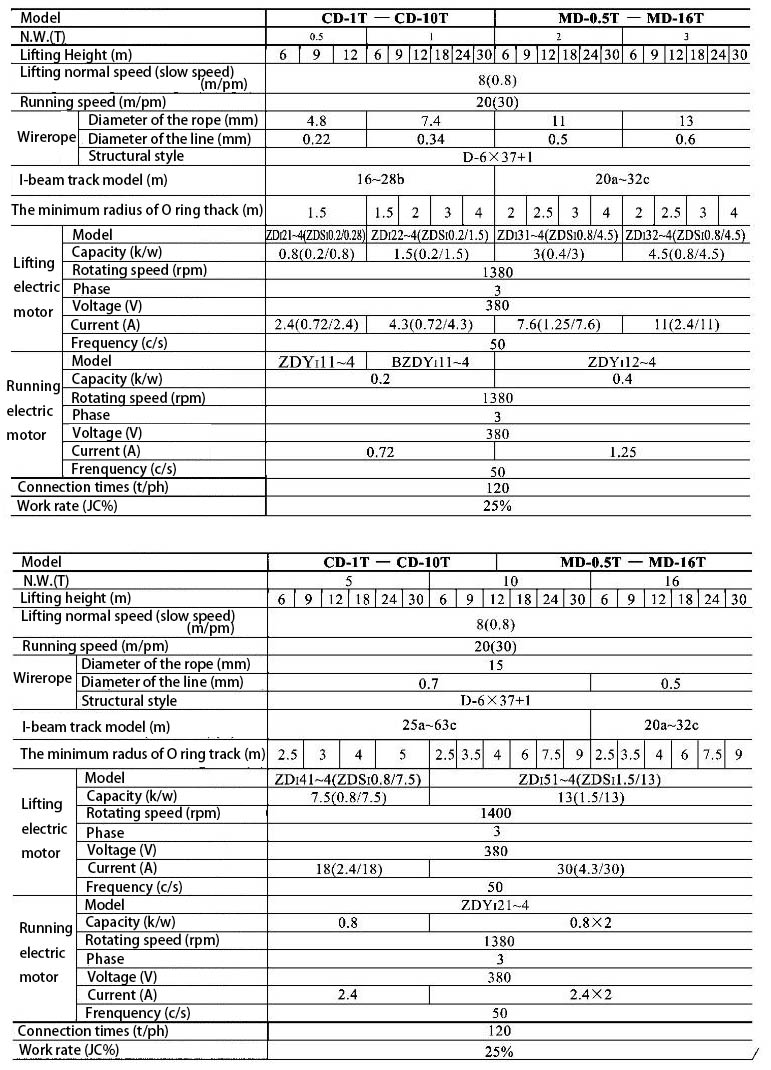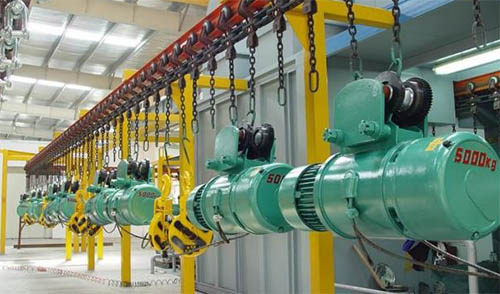 Related Products:

Mini Electric Hoist Mini Electric Hoist Trolley 380V KCD Electric Winch VC-B Type Manual chain block VC-A Type Manual chain block HS-T Type Manual Chain Block HS-Z Type Manual Chain Block K-II Type Manual Chain Block HSK Manual chain block HSVD Manual chain block VL Type Lever Block VA Type Lever Block GCL/GCT Trolley